Summit of Success Chapter
Short Hills / Chatham / New Providence / Berkeley Heights NJ Area
About BNI Summit of Success Chapter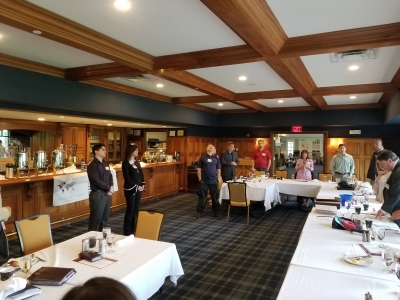 BNI is a business networking group based around Chatham, Summit, New Providence, and Berkeley Heights, NJ. We currently meet at Primo Mercato in the Short Hills Mall every Wednesday morning to learn more about each others business, exchange ideas, contacts, and most importantly business referrals.
A BNI chapter allows only one business person from each profession to join, thus we carefully select who we allow to join -- this insures we have quality members who everyone feels confident in referring business to. BNI was founded on the concept of "Givers Gain" - meaning is you give referrals to others in the group, that you will gain by getting referrals yourself.
Unlike many other business meetings, we respect your time. We start promptly at 7am, and finish promptly at 8:30am so you can get back to your business. Our meetings are structured, so we get things accomplished and don't waste your time. Meetings with members and training outside of our regular meetings are encouraged.
BNI is the largest business networking organization in the world with over 291,000 members. Last year members passed over 12.6 million referrals which translates into over $19.4 billion in closed business.
If you would like to be invited to a chapter meeting, so you can see if BNI is a good fit for your business, simply contact us and we can schedule a visit for you.