Summit of Success Chapter
Chatham / New Providence NJ Area
Graphic Design
Shattered Pencil Studios
Rosie Kosinski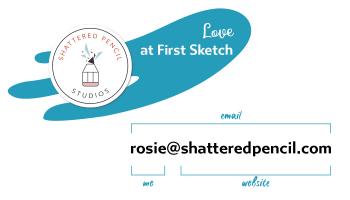 Shattered Pencil Studios
31 Brookside Ave
Basking Ridge, NJ 07922
---
Reviews:
---
Hello, I'm Rosie from Shattered Pencil Studios. As the Brand Queen, I help my clients cut through the digital noise with stellar brand design and marketing. Through strategic visual language, I ensure small to medium sized businesses nationally and globally speak directly to their dream client.
I help people who:
Find the design process OVERWHELMING
Want to maximize their IMPACT
Are worried about sales and visibility
And want their message to resonate with the right people
Through conversations laser focused on my clients' vision and concerns, I save them time and the headache of navigating logo design, brand messaging and content without guidance. I work with partners in web development, SEO, copywriting, videography and more to ensure my clients get the highest quality solution they need for their mission.